Purchased the PageFlip Cicada from amazon.com for USD79.95 so that I can use it with my iPad for flipping of my sheet music with my left foot while both my hands are occupied playing the piano.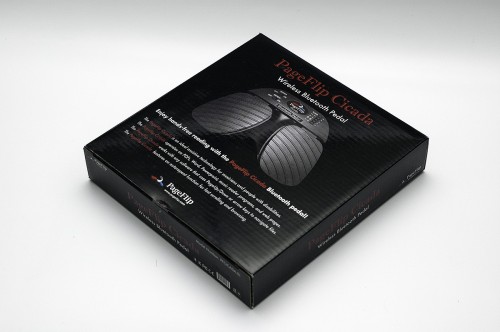 [amazonjs asin="B004N1K4BM" locale="US" tmpl="Small" title="PageFlip Cicada Bluetooth Pedal Automatic Page Turner"]
The PageFlip Cicada does exactly what I bought it to do: flipping the sheet music in forScore app.
I can simply pop in 2 x AA rechargeable batteries into the PageFlip Cicada, power it on, connect via Bluetooth to a PC, Mac, iPhone, iOS etc, select the mode of flipping I desire and I'm good to go!
The build quality is a bit on the flimsy side since it's just plastic, but it's definitely cheaper than buying a USD119.95 AirTurn BT-105. There is also slight clicking sound when the pedal is being depressed.
Ratings:
Ease of use: 10/10
Build: 7/10
Overall: 8/10