Headed to the FairPrice Xtra after work to buy the SGD29 NewMedia Solutions High Quality Digital TV Indoor Active Antenna (3 Meters). Headed back home to test it by connecting the active digital TV antenna to my DVB-T2 ready Panasonic TH-40CX600S TV.
As long the antenna is powered (via the power inserter with USB cable) and placed near the window, you will be able to pick up the digital TV signal fairly easily. Below shows all the listed Free-to-Air digital channels Mediacorp is offering after the channel scan.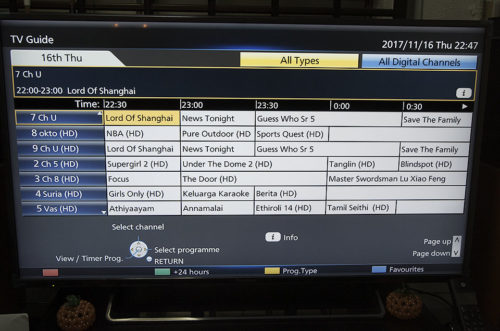 Similar picture and reception quality as compared with the same HD channel on a set top box that's still hooked up to the building's coaxial antenna.