Bought the 英菲克 inphic i6 quad core android tv box (269 CNY) from taobao along with the bluetooth motion sensor controller (80 CNY) from taobao on March 31, 2014. After 3% foreign credit card tax (11.88 CNY), local shipment (10.47 CNY) and freight forwarding cost (47 CNY), the total cost of the 2 items adds up to 407.88 CNY (SGD 84.80) equivalent.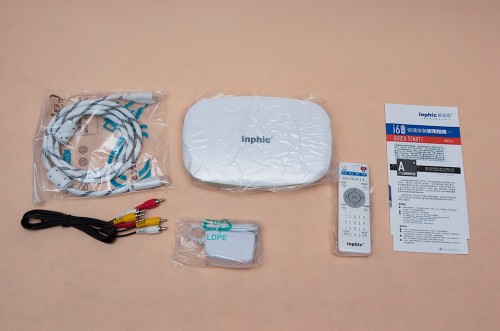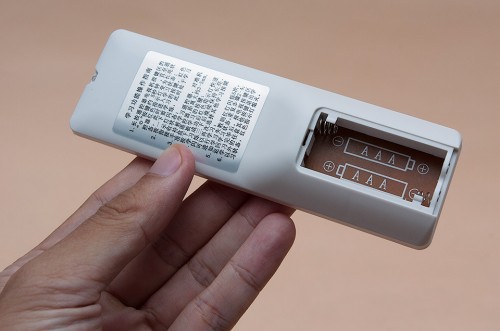 Hardware Specifications:
Processor: Quad-Core Allwinner A31 Cortex-A7 Processor (1.008GHz)
GPU: PowerVR SGX 544MP (Dual core for each cpu, total: 2 x 4 cores)
Memory: 1GB DDR3
Internal Storage: 8GB NAND Flash
Wireless Connectivity: 802.11 b/g/n Dual-Band Wi-Fi (2.4GHz / 5.0GHz)
OS: YunOS 2.7
Supported Video Decoder Resolution: 4K×2K
Peripheral Interface: RJ-45 Ethernet jack (10/100Mbps), USB 2.0 HOST port x 2, Composite port, HDMI port
Remote: IR receiver: (built-in, remote included)
Supported Video Format: AVI/RM/RMVB/MKV/WMV/MOV/MP4/WEBM/DAT(VCD format)/VOB(DVD format)/MPEG/MPG/FLV/ASF/TS/TP/3GP…etc
Supported Audio Format: MP3/WMA/WMV/APE/OGG/FLAC/AAC…etc
Supported Subtitle Format: SRT/SUB/ASS/SSA/SMI/SUB+IDX/PGS…etc
Wireless Streaming Support: AirPlay, Miracast, DLNA
NEON capable (fast videos playback): Yes
Physical Dimension: 185x130x43mm
Supported External Hard Drive Format: NTFS, FAT32, EXT3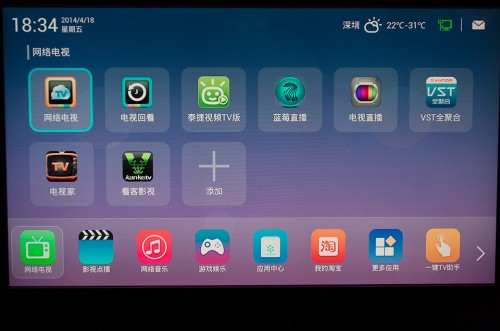 Testing the apps available to install as well as those that came pre-installed. Connected to a router hook up to a SingTel Fibre 150Mbps Internet connection.
Here's a list of tested apps which doesn't work or have poor performance:
爱奇艺视频 (slow streaming)
腾讯视频 (geo-blocked)
迅雷看看 (geo-blocked)
百度电视云(geo-blocked)
万花筒视频 (slow unable to load)
悦视频 (slow unable to load)
8点TV (slow streaming)
搜狐视频 (geo-blocked)
电驴 (slow loading)
Recommended live streaming TV app:
泰捷视频TV版
网络电视
电视直播
蓝莓直播
Recommended on-demand app:
PPTV聚力
兔子视频3
快手看片
风行
Recommended paid subscription app:
CloudTV
Cloud IPTV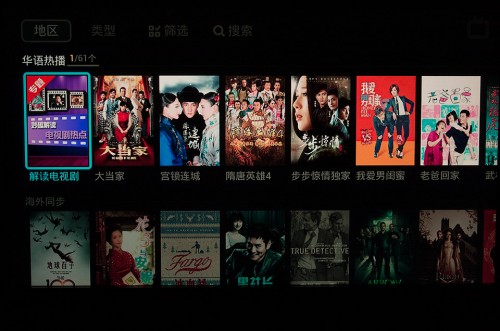 To stream content wirelessly, the inphic i6 supports AirPlay, DLNA and Miracast
Conclusion:
Pros:
For fans who wants to watch live streaming TV from mainland China, you can experience decent quality and smooth streaming with the recommended app above.
Playing back of video files (all video formats) via external USB devices using the OS built-in video player will allow you to take advantage of the hardware acceleration the inphic i6 offers.
The Wii-like bluetooth motion sensor controller works well with the provided games as well as a normal remote control for the inphic i6.
For people who requires root access, rooting the inphic i6 can be easily achieved using the Baidu one-click app.
AirPlay, Miracast and DLNA works  well with the included FireAir app.
(Update April 25, 2014) – The upgraded firmware v1.1.0.2 fixes the problem of crashing network playback of video files over SMB/NFS. By using the ES File Manager's built-in ES Media Player, playback of video files are stable and doesn't crash. However the built-in ES Media Player within ES File Manager does not support resuming of last playback point or forward skipping of the video to your desired timecode.
Cons:
This Android TV box is not for people who likes hacking their Android devices.
Due to the CPU type being Allwinner A31, currently there is not hardware accelerated support even with the latest XBMC nightlies is installed.
The inphic i6 have some problem with certain TS video files, video playback is choppy though it can be played.
Built-in player crashed after a few seconds when playing back video files over the network (SMB/NFS) using the ES file manager, launching it with external players like BS player or MX Player does not help with the app crashing after a few seconds.
For users who needs XBMC and hardware acceleration support for video and audio decoding of video files, it's best to stick to AMLogic based Android TV sticks or boxes.